Hatimeria expands your ecommerce revenue thanks to Hyvä
Get an estimate for your ecommerce project
It's time to future-proof your online business with Hyvä and Hatimeria.

With our solutions you can expect a significant boost in sales statistics as your website's speed and performance improve.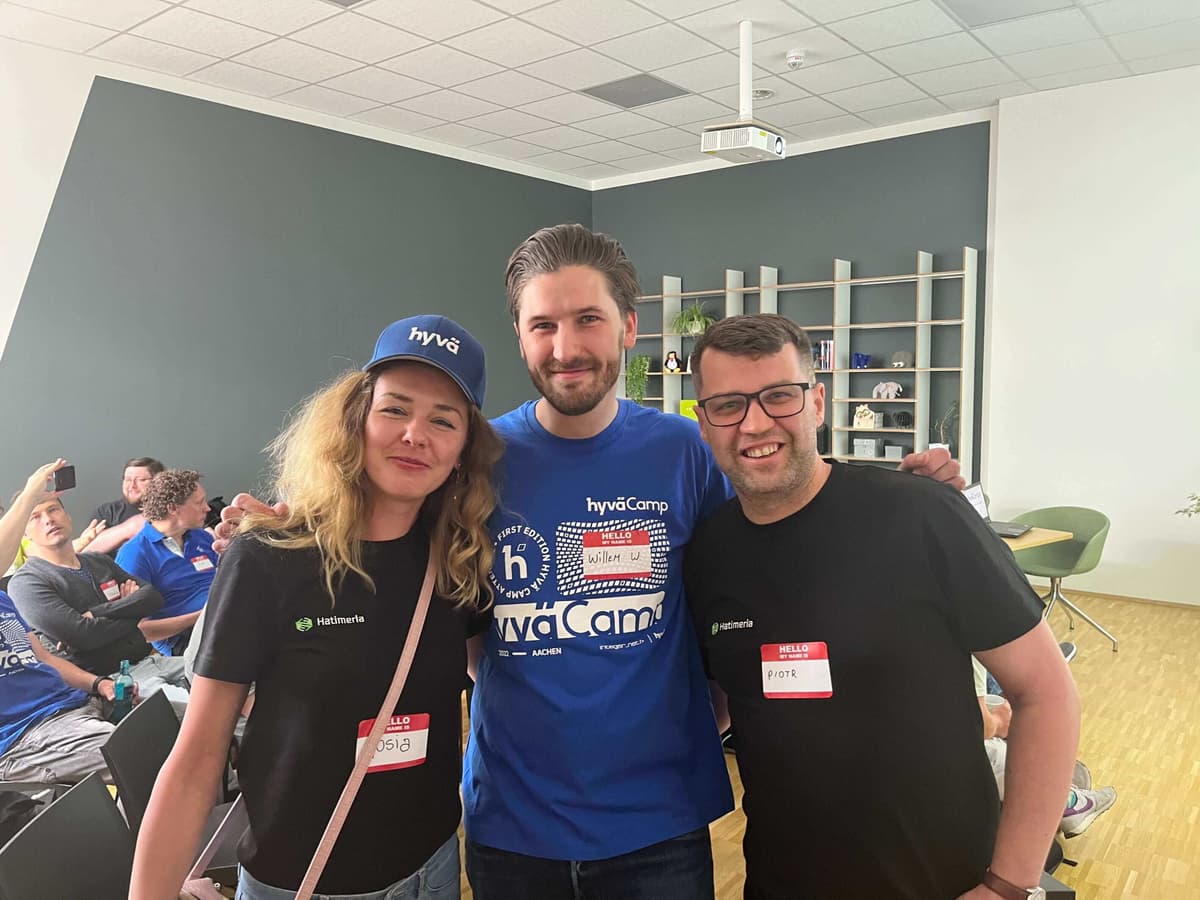 We're a highly experienced Hyvä Supplier and Hyvä Contributor
As a team, we possess extensive experience with Hyvä and have established ourselves as a reliable partner for your upcoming ecommerce project.
Hyvä is dedicated to constructing a genuinely collaborative, open-source theme that establishes a comprehensive set of standards and tools. By becoming a Hyvä Contributor, our team of developers at Hatimeria actively contribute to enriching the online realm and creating a positive impact on the web experience for business owners, customers and all those involved in supporting the website.
10+
Hyvä projects delivered successfully
1st
company in Europe implementing Hyvä
2+
years of experience with Hyvä Frontend Development
Reasons to implement Hyvä with Hatimeria solutions
Hyvä Frontend Success Stories
The Results Say It All
Regardless of whether you are building a new store or optimizing an existing one, you can expect your page performance to mirror that of some of our customers who have successfully implemented Hyvä by Hatimeria.
Before

Hyvä implementation
After

Hyvä implementation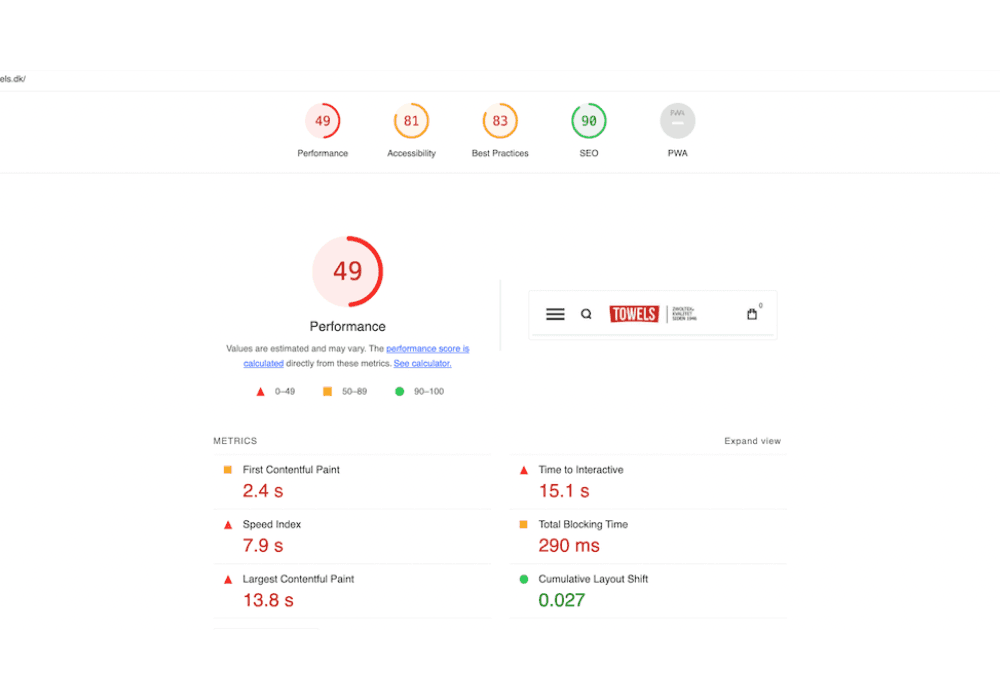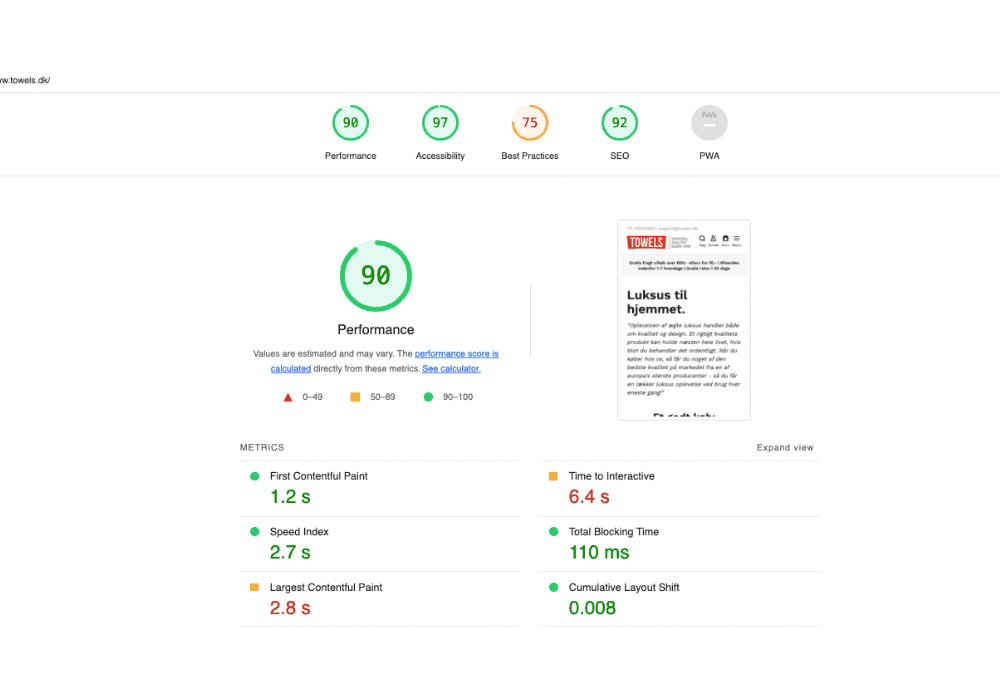 After: Desktop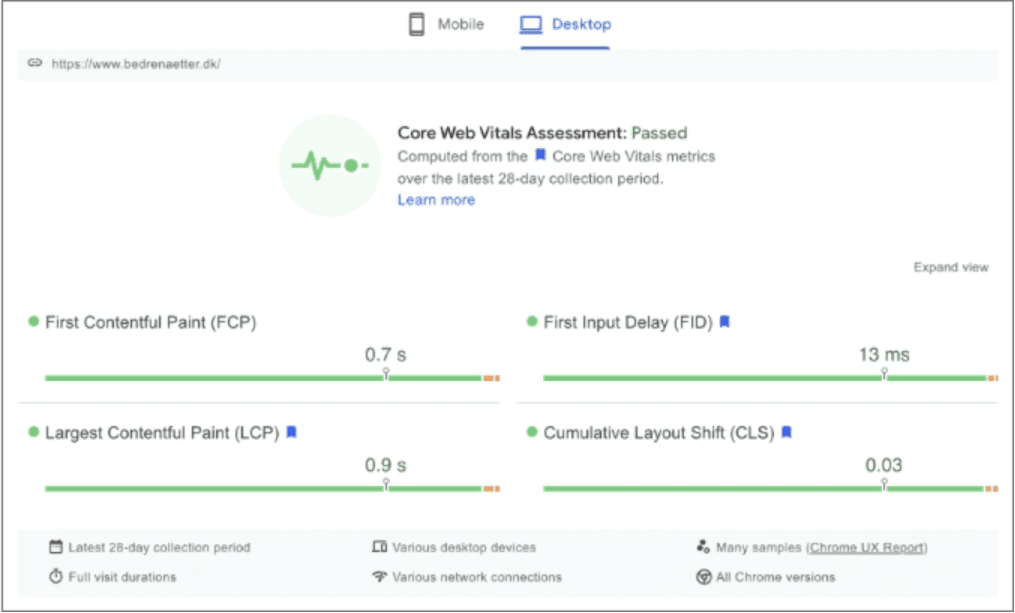 After: Mobile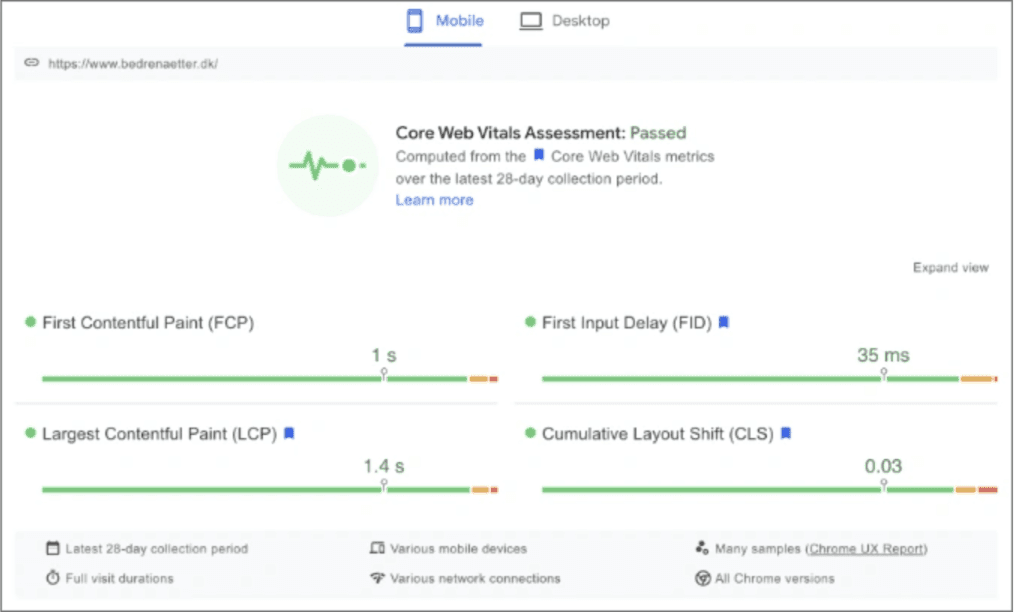 Customer Testimonials:
Discover What Our Customers Have to Say
We take great pride in the positive feedback we have received on our Clutch.co profile. With an average rating of 4.9/5 from reviews, we are delighted to see the satisfaction and appreciation expressed by our customers.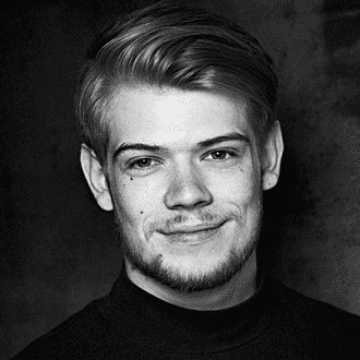 Our main goal was improving PageSpeed metrics to match customer needs. The development of it has been without any major obstacles and was handled in a great and professional way by Hatimeria.
Marcus Forsberg
Bedre Nætter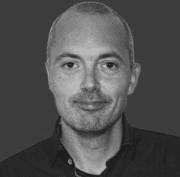 We decided to rebuild all our Magento 2 shops with the Hyvä frontend and a lot of custom optimizations. After researching, we chose Hatimeria as our development partner - and boy are we glad we did! 100% dedication, strong knowledge and coding skills, and fantastic positive people to work with! We highly recommend partnering with Hatimeria for your next Magento 2/Hyva project.
Christian Hansen
Shopgroup
Frequently Asked Questions
This section is dedicated to providing you with precise answers to the most commonly asked questions about the Hyvä frontend theme development process that arise during our conversations with you.
Is it possible to utilize Hyvä for quick wins, such as implementing it for specific sections like the product listing page, while concurrently strategizing a larger upgrade or replatforming to PWA?

Because Hyvä uses different frontend tools as the basic Luma solution, you can't merge these two themes on one page. However you can use two different themes in one store and manage which theme is displayed on the current view.
How much does the Hyvä theme cost?

The license costs €1,000.00 for one Magento 2 installation with unlimited domains and storeviews. You can use the same license in different environments like local, test and production.

After buying the license you will receive:

Unlimited updates
Full access to the Hyvä Themes code via Private Packagist and Gitlab
Access to third-party compatibility modules
Support and Community access on our private Slack

Online Documentation Implementation and customization is an individual quote.
Can I use Hyvä template by template for my new store?

Yes, the Hyvä delivery module allows you to manage which Theme should be used on the current view. That means that you can start developing Hyvä Theme for the most important page, publish it and continue working with the rest of the views. This is a very common situation when we build a store in Hyvä Theme but checkout is still working on the Luma theme.
Is Hyvä compatible with Adobe Commerce?

Yes, Hyvä is fully compatible with the Adobe Commerce platform. Hyvä Enterprise is a premium offering that provides full compatibility with all key Adobe Commerce features, including the B2B suite and Adobe Sensei extensions (such as real-time search and product recommendations) available for Hyvä themes. Thus, using Hyvä, you can effectively and seamlessly extend the functionality of your Adobe Commerce-based store. For more information, click here.
Will my existing store extensions be compatible with Hyvä?

If the module has only an impact on the backend, it will probably work well. However because Hyvä doesn't use the standard Magento library on the frontend, the extension which also uses the frontend will not work by default. Luckily Hyvä delivered compatibility modules, which means that after installing the additional compatibility module your existing module can work with Hyvä. Of course, not all modules are compatible with the Hyvä module, but Hyvä is working on increasing their number. You can find the full list of compatibility modules here: https://gitlab.hyva.io/hyva-public/module-tracker/-/boards/7
Can Hyvä guarantee an improvement in Page Score?

Hyvä by default uses the delivery Theme, which has a great Page Score. The tools used by Hyvä, such as tailwinds and alpinejs, make it easier for the developer to achieve a very good result.

But you must remember that, if you have a lot of external js libraries, this has a huge impact on the Page Score. Very often we can achieve close to 100% in Lighthouse but after installing a few tracking tools and a 3rd party module, the score is not as good as at the beginning.
Can Hyvä help with my slow website, which contains a large database and multiple websites, stores and attributes?

Hyvä theme works mostly on the frontend, so if your frontend is slow, Hyvä will solve this problem. But if you have multiple extensions that slow down your backend, the expected result can be less noticeable.

We think installing the Hyvä theme could be a good point to refactor your backend.
We will deliver Hyvä Themes for you in less than 6 weeks. Average cost is €20k
Get an estimate for your ecommerce project