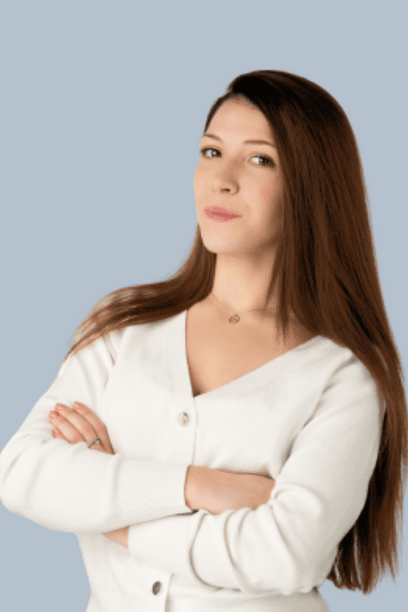 7 Ecommerce Metrics to Track and Measure for your success
"What cannot be measured cannot be improved"
Ecommerce metrics are data showing the performance of ecommerce websites. By analyzing your ecommerce metrics you can check how your website is doing and which of your strengths and weaknesses need to be improved.
The most successful online stores win at ecommerce because they make decisions based on metrics. Thanks to them you have the chance to make improvements. You know what works and what fails.
These are the 7 most important metrics that, in our opinion, every manager of an online store should know:
1. Sales Conversion Rate
It's certainly a basic metric in ecommerce and the most valuable at the same time. It allows you to track the progress in sales and check whether the given activities bring the expected results. The conversion rate is the ratio of visits to purchases, for example a 30% conversion refers to a purchase of 100 store visits, 30 of them bought with a purchase.
There are big differences between conversion rates across industries, countries and devices. Without considering these, comparing conversion rates can be completely unreliable.
2. Total Session Rate
The total session metric shows us how many times the page was viewed over time. This statistic will very quickly show us success or failure but of course it's not enough. You can have a store where a thousand people have visited, but does it prove success? Even if we have a lot of visits to the website, sales don't necessarily increase. That is why it's worth looking at other metrics as well.
3. Conversion by device type
This metric will show us how the conversion looks on various devices from desktops, phones to tablets. If we notice a significant difference in conversion between devices, we should take a closer look at the page view and the user experience there. Despite the fact that the number of customers shopping via mobile devices is growing rapidly, many online stores are still not adapted to the mobile view (read more about it here). A chaotic mobile view, a broken button or a missing option can be a critical reason to leave an online purchase. By tracking this metric, we will be able to observe declines or improvements in performance on devices that aren't always considered in the first place.
4. Traffic Sources
Our actions can be based and verified depending on which source is generating visits. For example, we can check if our positioning works and if our social media marketing is effective. We can list such traffic sources:
Direct (direct entries on the website, when someone types your URL into the browser)
Social (visits to the website from social media)
Organic traffic - (traffic coming from a search engine)
Referral (visits from links pointing to the target site, posted on sites other than social media platforms)
5. Percentage of returning visitors vs percentage of new visitors
Most conversions will not occur on the first visit. Potential buyers leave websites for some reason and they often only need reminders to come back and complete the purchase. The conversion of returning customers is generally higher because they already know and trust your brand. This is why it's so important to gain their attention, for example through retargeting and email marketing. This metric will help you determine how successful your acquisition campaigns are, how well they are performing and if they need improvement or change.
6. Cart abandonment
Abandoned carts are a serious problem for ecommerce. This is a situation where customers select the products they want to buy then don't complete the transaction and finally give up on the purchase. The phenomenon of abandoned carts occurs practically in every online store. The typical shopping cart abandonment rate for online retailers varies between 60% and 80%, with an average of 71.4%.
Some of the main reasons for leaving the cart are: too high a cost of delivery, the product was out of stock or the lack of a specific payment method.
The cart abandonment rate helps us understand the purchasing behavior visitors and customers of the website. This metric shows how good, transparent and trustworthy the checkout process is.
7. E-mail Opt-in
Even though we live in the social media age, email marketing is one of the strongest tools in e-commerce, especially when it comes to retargeting. Globally, 30% of e-commerce marketers ranked email marketing with the highest ROI.
So increasing the opt-in rate should be one of the primary goals for all marketers. You can calculate your opt-in rate with this example:
(Number of enabled emails) / (Number of users) x 100%.
For example, if 100 visitors visit your website or landing page and 15 of them subscribe to your email list, then your opt-in rate is 15%.
Interested in something else?