MAGENTO
An open-source secure and flexible platform best matched for middle-size businesses.
A great community from the whole world ready to support your project.
We offer support at every stage of the implementation of your store
We always give our best over 100%. The opinions of our clients confirm this.
Magento: a fully-customised platform for B2B and B2C online stores
Comprehensive commerce that evolves with you for brands of all industries.
Magento audits
The discovery/scoping phase helps streamline work processes in the company and avoid unplanned costs.
Replatforming & data migration
Use our knowledge and experience to choose the best platform for your ecommerce. Our developers employ a business-oriented approach - in the end your sales are what really matters.
Hyva Themes
Modern and sleek design based on a reduced complexity theme. Make your ecommerce beautiful, fast and with a lower maintenance cost. See more about Hyva
Performance optimization
Improved loading time of your webshop is money - your money. Thanks to our optimization, you will feel the difference in your pocket and your customers will enjoy a better experience.
API & 3rd party integration
Benefit from the vast resources of the marketplace and thousands of extensions ready to connect your store with external tools & APIs.
PWA/headless implementation
Want a fast ecommerce with no reloading, offline communication, the best UX/UI design and an overall way to grab customers from the market? Check our PWA implementations.
Benefits come in pairs. Here are a few of them.
Concentrated on ecommerce
Built with sales in mind is dedicated to your business. Prepared to work with PWA, so headless integration should be easier. Our agency has more than 10 years of experience in Magento - we implement it fast and safely.
High-level scalability and customization
Don't limit your growth! We have clients who started their adventure with Magento as a startup and now have a large, mature business.
Multi-store
Magento allows the creation of multiple stores on the same backend. Matched with the best agency for the job, you can just focus on your business.
Responsive and SEO optimized
With Hyva Theme or PWA your online store will deliver a really unique customer experience. Hatimeria, as a Hyva Supplier and Hyva Contributor, knows perfectly how to speed up your business.
Easy integrations
Magento has a lot of compatible features and widgets in the Magento Marketplace. We know which one is best suited to your needs. Integration with other systems like ERP or CMS is also painless.
Flexible content management
Without technical knowledge you can easily and rapidly edit the content on your website. With an intuitive and flexible page editor you can make changes any time you want.
Knowledge base and why is Magento ecommerce for you?
What is Magento and why should I choose it?

Magento is an open-source platform that has been developed for years. As a dedicated ecommerce system it gives almost unlimited flexibility for expansion and changes. You gain unlimited possibilities to integrate with external partners - like wholesalers, suppliers, warehouse systems, ERP class, PIM systems and more. Additionally, Magento offers a greater number of ready-made solutions and extensions, which makes it easier to change external systems without losing existing integrations. Furthermore, you have practically unlimited freedom in creating a store interface, which means a unique design without losing usability.

Magento is also:

Multilingual and multi-currency - sell your product wherever you want
Cross-browser compatible - stop worrying about which browser (Chrome, Safari or Firefox) your clients use. Your ecommerce runs perfectly in each of them.
Various payment methods - as above, no matter if it is eg. PayPal, a saved credit card or a bank transfer - your clients can pay how they want.
One-step checkout - why prolong sales steps?

If you need customization, flexibility and a fully scalable platform, Magento is for you no matter how big your business is.

See our case study.
Is Magento secure?

Dedicated ecommerce systems place much more emphasis on security. 90% of all hacked CMS systems in the world are WordPress. Magento is hacked far less often and security patches are published more regularly due to the software's direct connection to money/personal data.
What about Magento's ecommerce performance?

The flexibility of development also affects the ability to optimize speed. By choosing Magento, we can guarantee that the site will comply with the Core Web Vitals Assessment. This affects not only usability but also SEO scoring. Also, Magento (like other dedicated ecommerce platforms handles much higher traffic. For example, we had the opportunity to work with a client who promoted the site on TV or a client who sells in a flash-sale model where we process hundreds of orders per minute
Who owns copyrights and how can I limit the risk of changing IT developers?

As an alternative to SaaS systems (you may be considering this route as well - like BigCommerce or Shopify) if you choose Magento the copyrights will remain with you. This makes it easier to resell the company and does not generate licensing costs. In addition, the quality of software code in Magento makes it easier to find an alternative service provider. The best programmers very rarely tie their careers to Wordpress. This increases the risk of changing IT contractors and, without technical expertise, it is very difficult to assess whether new programmers have the competence necessary to maintain the platform long-term.
How much may Magento implementation cost?

It depends on the project because each ecommerce is different. For building from scratch, we estimate 50 hours for the discovery phase, 600+ hours for Magento frontend and backend development and approximately 100 hours of quality assurance. If you want to migrate or implement a new frontend (eg. PWA or Hyva Themes) - contact us and we will be happy to prepare an estimate for you!
I read about some new frontends for Magento ecommerce. Which one should I choose?

The default frontend for Magento ecommerce is Luma. However for all our clients we recommend implementing or migrating to Hyva Themes. Hyva is almost fully customized, fast and cheaper in implementation. You can read more about it here. Moreover, we have a lot of experience in implementing PWA (Progressive Web Application) and headless solutions in Magento ecommerce. PWA is the perfect solution when you want your ecommerce to be fast in the whole world (instant, no loading visible, smooth transitions on mobile networks), fully capable and available offline wherever your customers are. You can read about PWA here
Why should I choose the Hatimeria Magento development team ?

Choosing a development agency is something like marriage ;) We really care about your project and want to deliver the best code quality and communication. Contact us to check if we have chemistry with each other ;) Read also our post
We share our experience
Built with ecommerce in mind
Award winning ecommerce Agency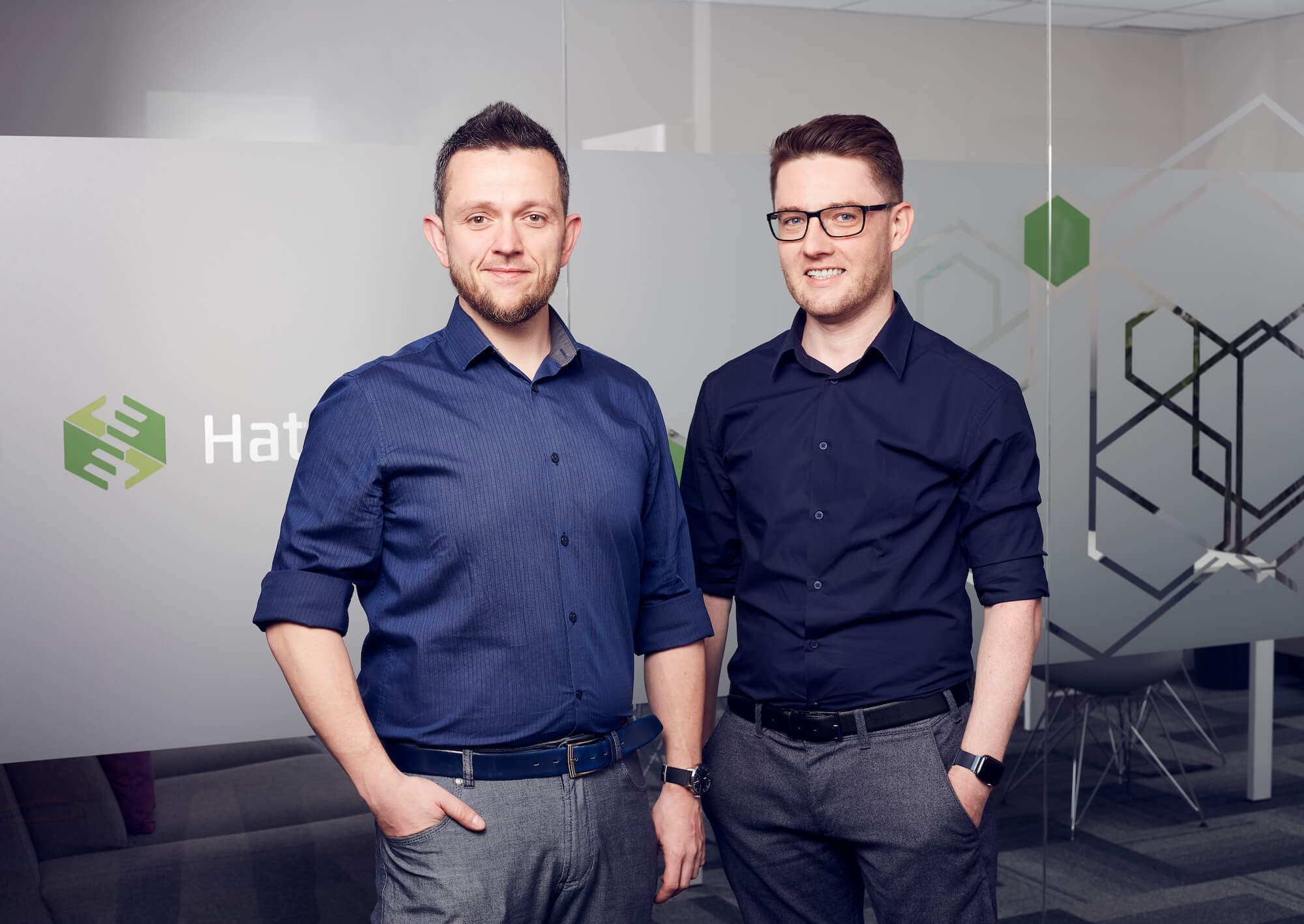 Begin your Magento journey with expert guidance.
Talk to our experts by filling out the form.
Our experts will:
Select the appropriate approach to your needs.

Propose an e-commerce platform, technology and implementation plan.

Answer your questions, even the difficult ones.