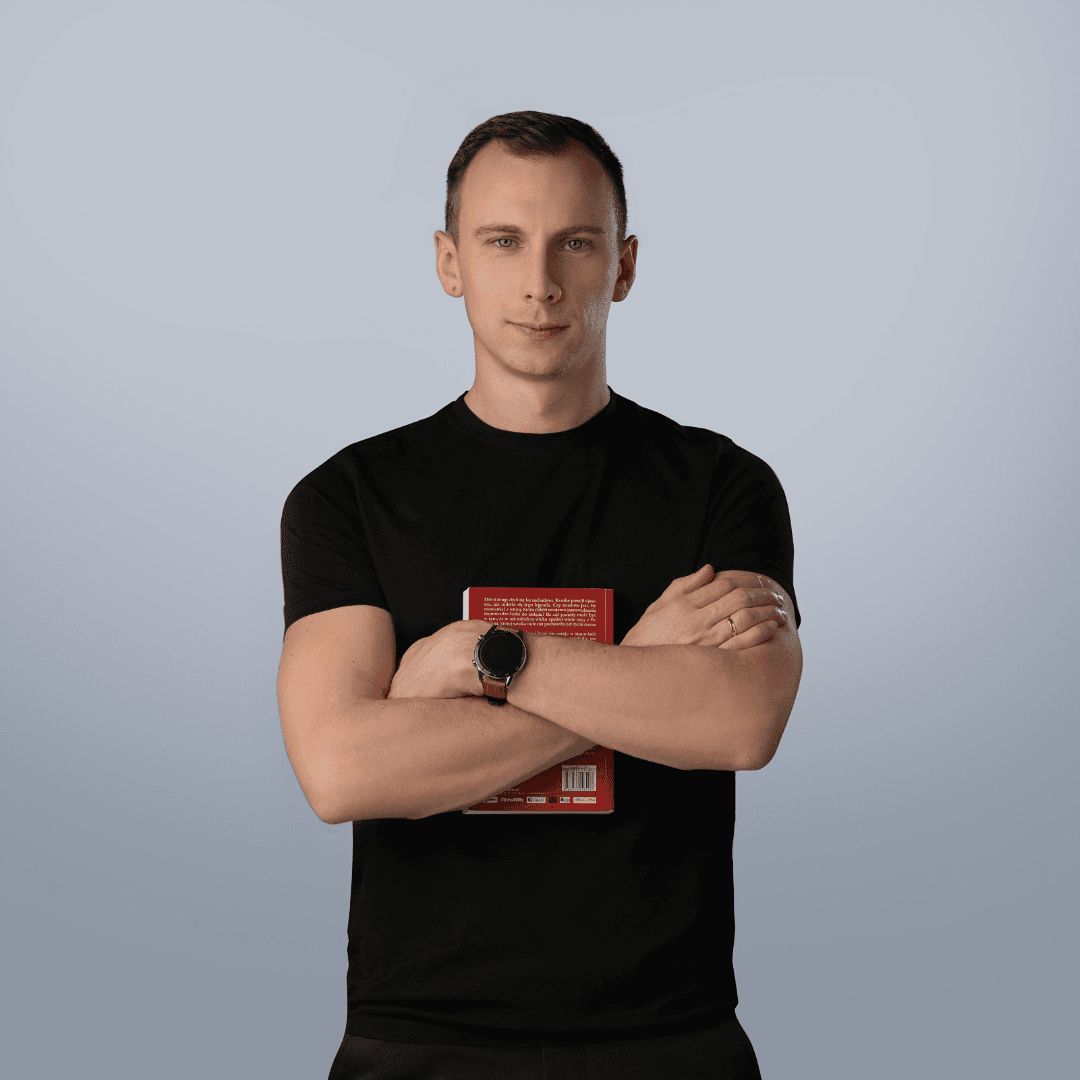 How Hyva can empower your ecommerce business?
Bedre Naetter is one of Hatimeria's long-term clients. We started our cooperation by building an ecommerce from scratch on Magento 1 and then successfully migrating to Magento 2. Since Hatimeria is responsible for platform maintenance and development, we recommended Bedre Naetter implement a new, fast frontend for Magento - Hyva Themes. Hatimeria did it in 2021. You can read all the technical issues about implementing Hyva here.
Now, after two years, Hatimeria can show you how Hyva influenced Bedre Naetter's business.
Background
Bedre Naetter is a multicomplex platform with custom solutions. They sell beds, mattresses, bed frames, sofa beds, duvets and pillows, bed linen and more. Their business is 100% online.
As we mentioned, we implemented Hyva in 2021 when the coronavirus pandemic raged and many customers switched to online shopping. When the pandemic was over, people returned to stationary shopping, which translated negatively for online businesses. That happened to Bedre Naetter as well but fortunately they came out of it unharmed.
Hyva's business impact
See the results before and after the implementation of Hyva: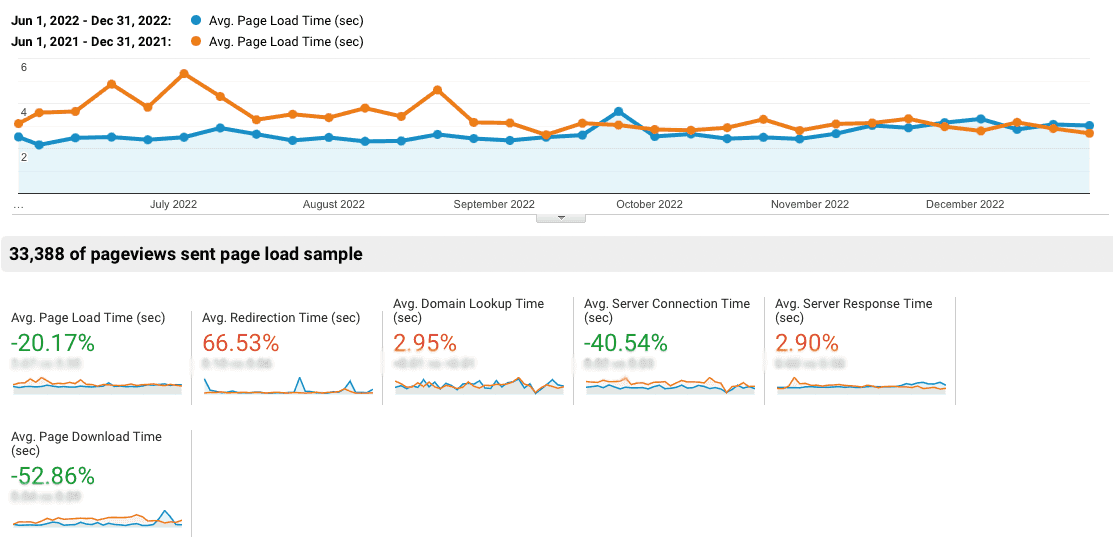 Average Page Load time: -20,17%
Average Server Connection Time: -40.54%
Average Page Download Time: -52,86%
High season sales
To map the difference, we made an in-depth comparison of periods of high season sales (Black Friday), which for Bedre Naetter is, on average, from18 Nov to 1 Dec:
1. Revenue

Revenue: +7,86%
Ecommerce CR: -16,72%
Transactions: +3,9%
Average Order Value: + 3,82%
2. Sessions

All Sessions: 24,76%
Sessions with Product Views: 21,27%
Sessions with Add to Cart: 146,67%
Sessions with Check-out: 12,34%
Sessions with Transactions: 4,31%
3. New Visitors and returning visitors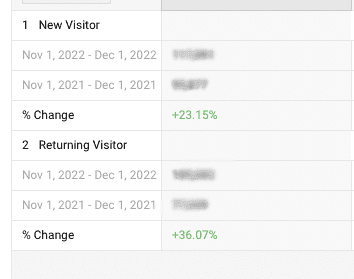 New visitors: +23,15%
Returning visitors: +36,07%
4. Cart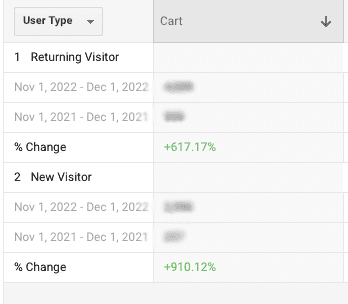 Returning visitors: 617,17%
New visitors: 910,12%
5. Checkout

Cart: 697,72%
Sessions with Transactions: 4,31%
6. Bounce rate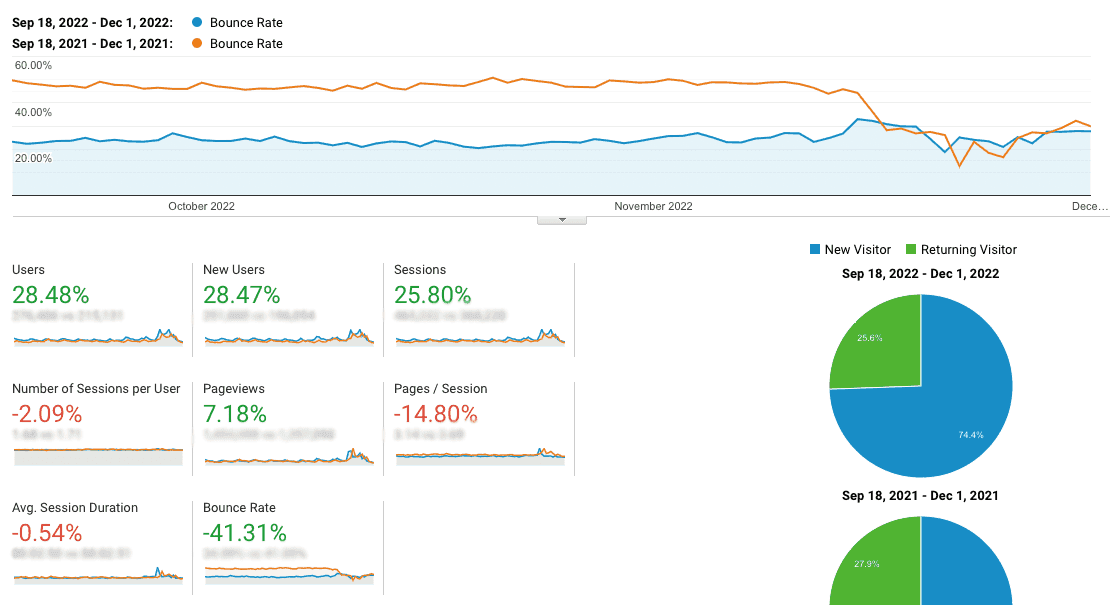 Bounce Rate: -41,31%
Users: +28,48%
New Users: +28,47%
Summary
A faster frontend like Hyva can boost your ecommerce page speed and user experience. What is most important, page speed optimization positively influences business sales. Do you want to grow your business? Contact us, we are a Hyva Supplier and Hyva Contributor. We know how to improve your ecommerce project.
Author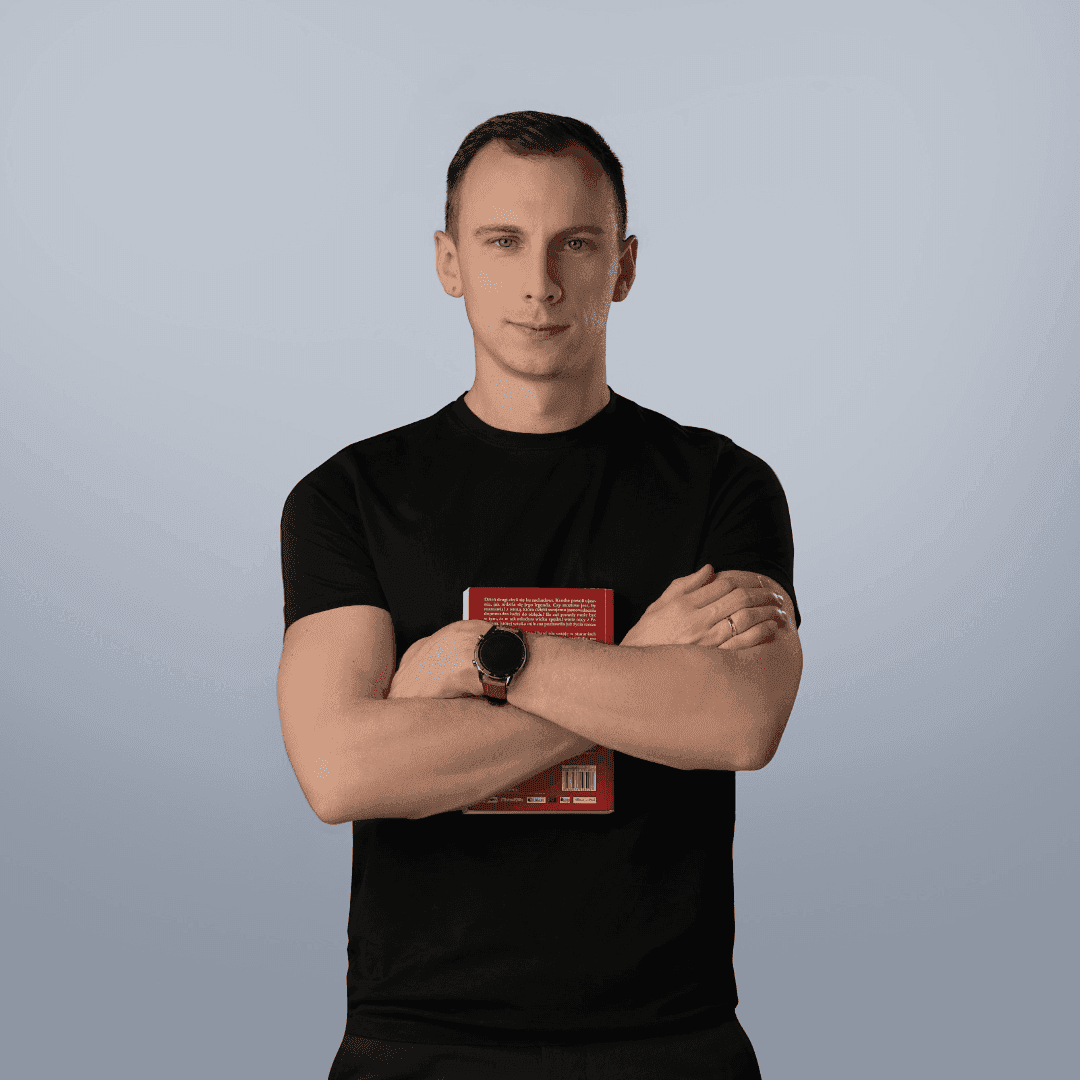 Mariusz
Business Development Manager
A sales specialist who has a soft spot for Litrpg and Gamelit books. He has a knack for leveling up in virtual worlds and selling in the real one. Above all he is family-oriented and loves engaging in meaningful conversations about interesting subjects. He believes that sales are intertwined with everyone's daily life.
Interested in something else?