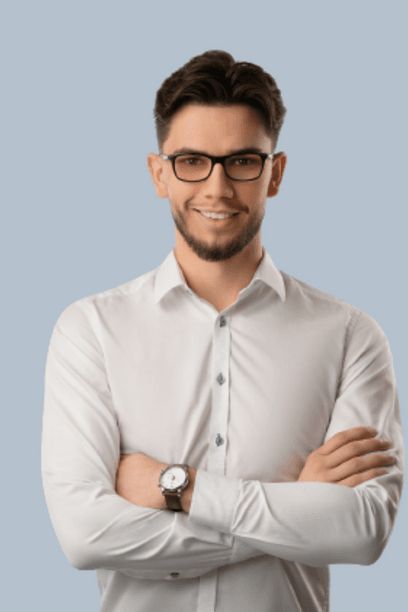 Optimizing the User Experience with Optimizely: A Product Overview
The last year has brought many changes to Optimizely. One of them is the renaming of Optimizely products and their classification. If you want to find out more about it, read the article below.
Optimizely is a digital experience optimization platform that provides businesses with the tools they need to deliver personalized and optimized experiences across all digital channels. The platform enables businesses to create, test, and deploy different versions of their websites, mobile applications and other digital touchpoints to increase user engagement, conversions and revenue.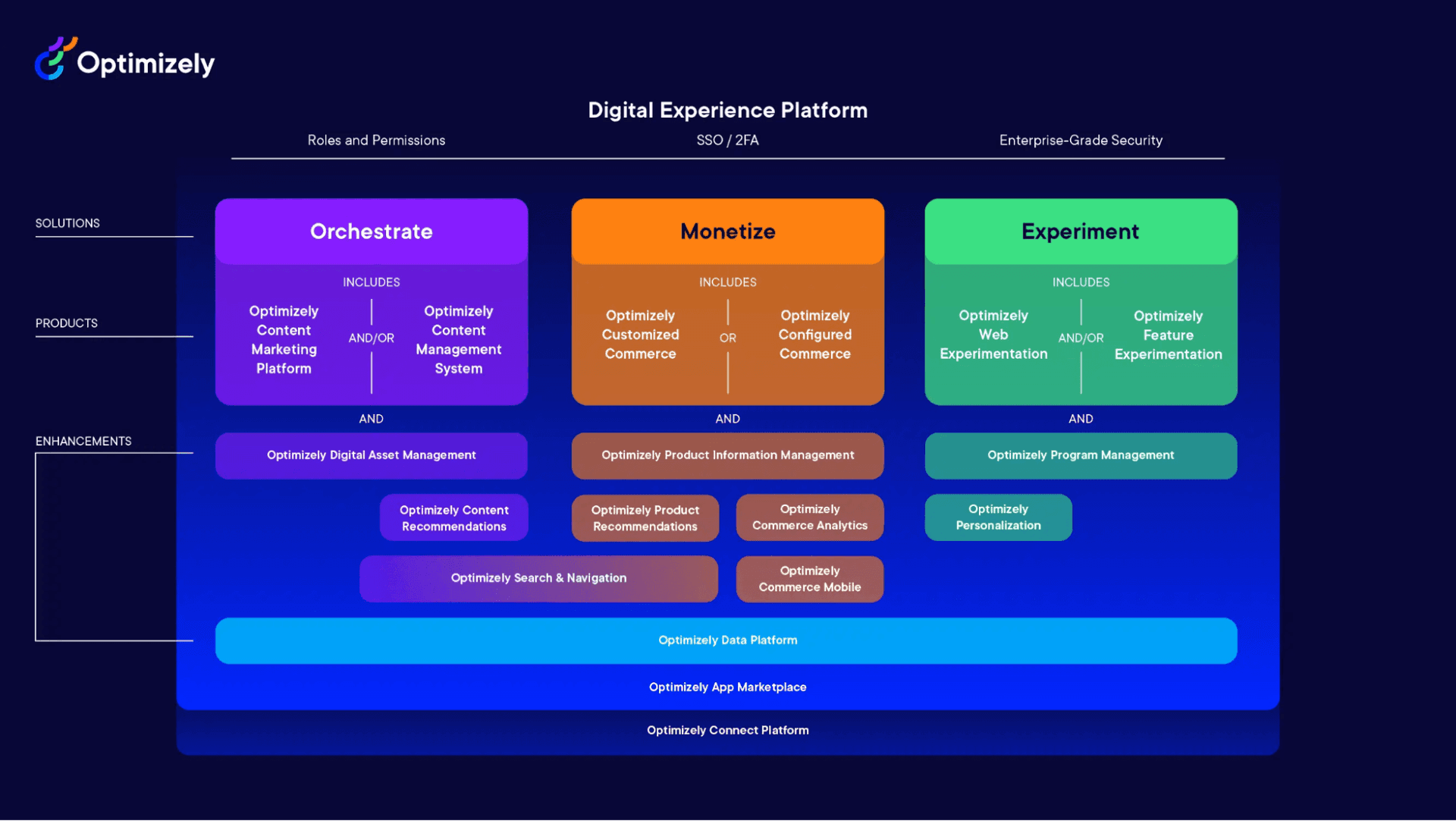 Optimizely's core solutions:
Orchestrate
With a single, comprehensive platform to manage the full content lifecycle, marketing teams can transform the way they plan, create and publish content – accelerating time to market.
Content Marketing Platform - helping marketing teams plan campaigns, collaborate on tasks and author content.
Content Management System
Monetize
Digital leaders can deliver the modern, relevant commerce experiences their customers crave, while maximizing revenue growth, using Optimizely's leading commerce products that cater to both B2B and B2C organizations.
Customized Commerce (B2C)
Configured Commerce (B2B)
Experiment
Harnessing Optimizely's powerful experimentation (Web & Feature) capabilities, marketers and product leaders can test and gather insights that optimize experiences, reduce risk and drive business results to maximize ROI
Feature Experimentation
Web Experimentation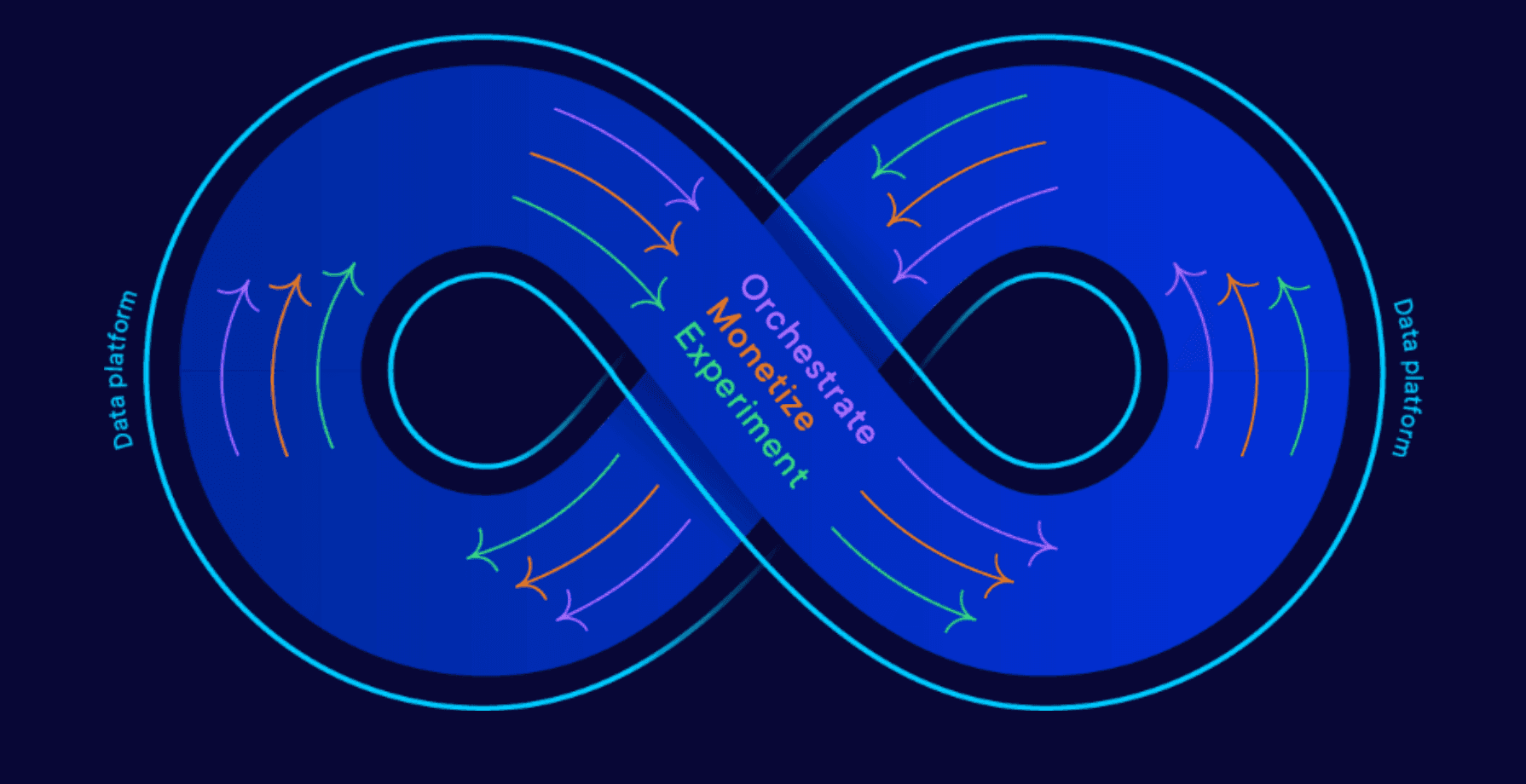 All this allows businesses to orchestrate their content lifecycle, experiment on their customer experience and monetize their offerings.
In addition to the core products, there are also enhancements for each category that are charged extra when we want to use them:
Orchestrate
Digital Asset Management - used to manage assets, with its help we have all assets in one place (with support for all file types)
Content Recommendations - an artificial intelligence model that collects information about the user in order to display the most recommended content, for example a blog post.
Monetize
Product Information Management (PIM) - it helps efficiently manage product catalogs​
Product Recommendations - an artificial intelligence model that works similarly to Content Recommendations except that it displays products rather than content. This can be used in the YML section of a product page or Product Recommendations
Experiment
Advanced Personalization - Leverage experimentation and personalization to create winning experiences. Deliver targeted messaging, personalized offers and recommend the most relevant content for your user
Program Management With an integrated hub for capturing ideas, prioritizing projects and managing experiments, different groups across your company can collaborate with ease.
Data Platform
An analytics platform that is used to collect, process and analyze data from a variety of sources. It offers advanced visualization and reporting tools to help users understand their data and make better business decisions. All the data we have from different sources can be brought together in one place and then used for personalisation and segmentation for experimentation.
Digital Experience Platform
A fully composable solution designed to support the orchestration, monetization and experimentation of any type of digital experience, all from a single, open and extensible platform.
Conclusion
Optimizely offers many solutions and is constantly working on new ones :) The products aim to maximize business profitability by relying on data and using artificial intelligence to personalize the user experience. Content creation is a big deal so Optimizely focuses on making admin panels intuitive and fast, allowing marketers to use their time to create content rather than waiting for the site to respond. It's worth noting that when choosing Optimizely you don't have to consider all products, just use the ones that interest you. If you have any questions about Optimizely products, do not hesitate to write to us.
Author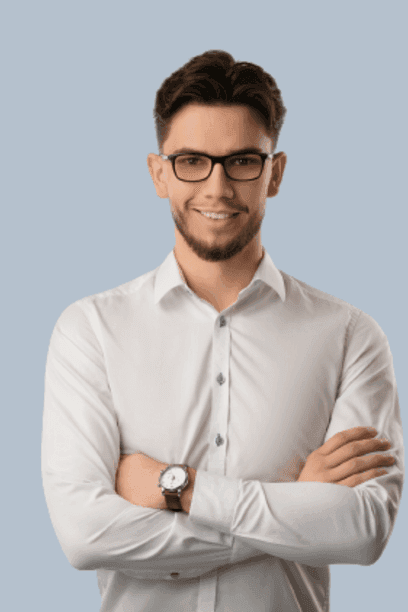 Football and Optimizely enthusiast. Able to conjure up goals not only on the pitch but also in a FIFA game. He is an Optimizely-certified developer and Fifa-certified player. When he's not delivering top-notch programming, he can be found in the gym honing his skills and training for the next game.
Interested in something else?