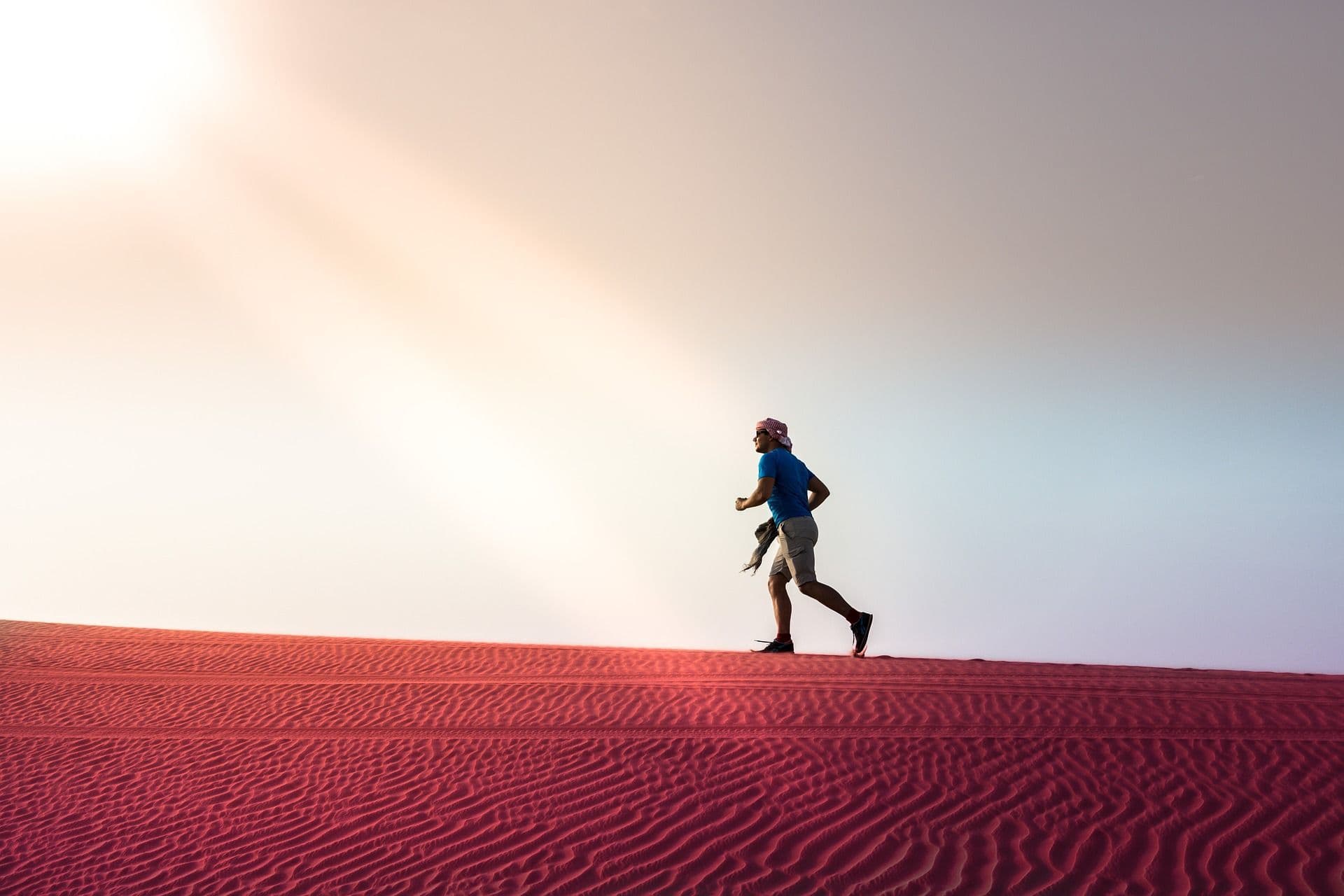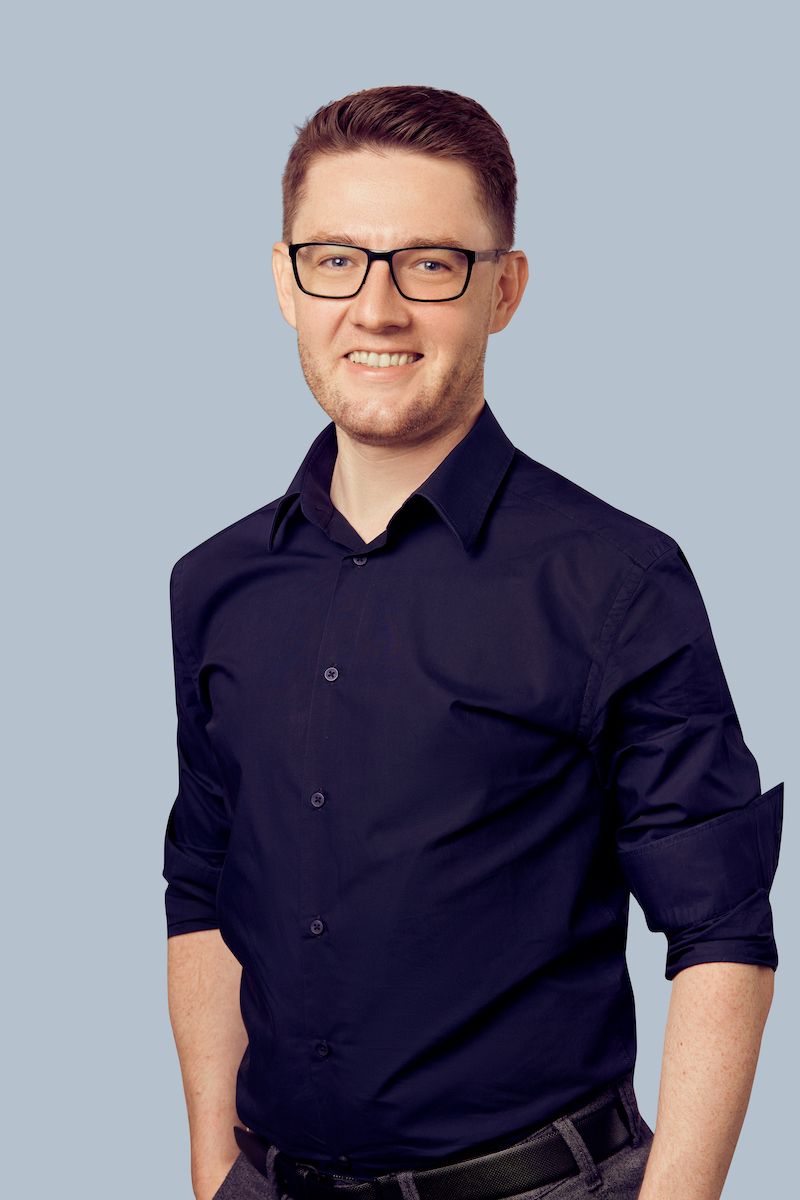 Where to escape from Magento?
Magento belongs to Adobe and Adobe prefers to cooperate with enterprises and want to monetize their solutions. In 2020 Adobe Digital Media segment revenue was $9.23 billion, representing a 20 percent year-over-year growth and 71 percent of Adobe's total revenue in 2020,.
It shows that the main aim of Adobe's strategy is commercial solutions and Adobe concentrates on investing in them. It means the risk that the open-source part of their company will be sidelined. For Magento that means stagnation. Your ecommerce maybe will not be a failure, but your competitors might leapfrog you.
Another reason: Magento is very complicated. The problem is that Magento was no prepared for such integrations with external vendors as are required now. The quality but also the depth of integration change how Magento has to work. Magento's feathers were once its strength, now they are a disadvantage - the process of integration is very complicated.
Where to escape from Magento? We prepared 4 options:
1. Mainstream SaaS: Shopify and BigCommerce
Easy to start with Software as a Service solution that covers all the aspects of running an ecommerce website including hosting.
Pros:
mainstream, which means it has the best community, the largest number of extensions and the largest number of developers.
the lowest entry threshold and fastest way to start selling (a lot of transactions go through these systems, especially during a pandemic - a business that must have ecommerce chooses Shopify and BigCommerce)
the possibility to scale infinitely - no problem with big traffic
no technical obstacles whether you sell one t-shirt a day or one million.
Cons:
there is a real challenge to build a fast website on Shopify or BigCommerce, because after the installation of any extension, the website loads slowly
transaction fee - in Shopify you pay a fee on orders
various types of restrictions: technical, political and business e.g. Shopify will not agree to cryptocurrency payments or selling specific products.
you are attached to the vendor
Shopify is U.S.-centric, which may cause some complications, e.g. it can be difficult to present prices including tax because in the U.S. tax depends on the state you buy from, so you need to enter your zip code. In part of the EU, you can charge your client's credit card after you ship the order. In the UAE, when you ship to a woman you must have an imam-approved courier. So you must have an option at check-out, who will pick up the order, a man or a woman? If your SaaS vendor doesn't have those tools, you have a problem.
2. Magento-like solutions which you develop and test: Shopware, WooCommerce.
Self-hosted solutions on a traditional tech stack are still in the game. Shopware is gaining traction with key community members from Magento including the iconic Ben Marks, who recently joined the company. Woocommerce, simple and not sophisticated, is still the most popular engine powering websites.
Pros:
more flexibility than SaaS
lower entry threshold than Magento - simpler for merchants and agencies
Cons:
limited professional community compared to Magento
a small number of professional features
duplication of the disadvantages of Magento: cost of maintenance, problem with scaling
Now we are living on the edge - we end with the mainstream which uses 99% of ecommerce. This 99% of ecommerce may or may not roll over to the next 2 solutions. However the market leaders are sure trying to find the next big thing.
3. Headless first - Elastic Path, Moltin (acquired by EP), Commerce Tools
Pros:
forces you to create your own fast frontend - these solutions do not provide a frontend
fewer restrictions
more flexibility - as you buy e.g. Shopify extensions, they integrate at the front-end level. The problem is when you need these extensions to work but in a different way.
Cons:
a lot of small, independent parts and services and each one will evolve and add features
complicated pricing - each company has its own price list which is not transparent
higher risk of project failure - e.g. there are selected services that do not suit each other or someone has not noticed something and such setup will not work - in Magento everything is well paired with everything else
4. DIY - the most hardcore and the best POSSIBLE outcome.
Not cheap short term and more complicated to build, indeed. But best as in best experience for end-users and best in operational excellence. Best future-proof, long-term to dominate the market.
We assume there is no center point like Magento. We choose the leaders from the market in each category:
Taxjar - taxes and duties
ShipperHQ - the best solution for shipping, Adobe's main partner. They add a complete front end to the shipping section, not only integration. The most advanced solution than anything on the platforms: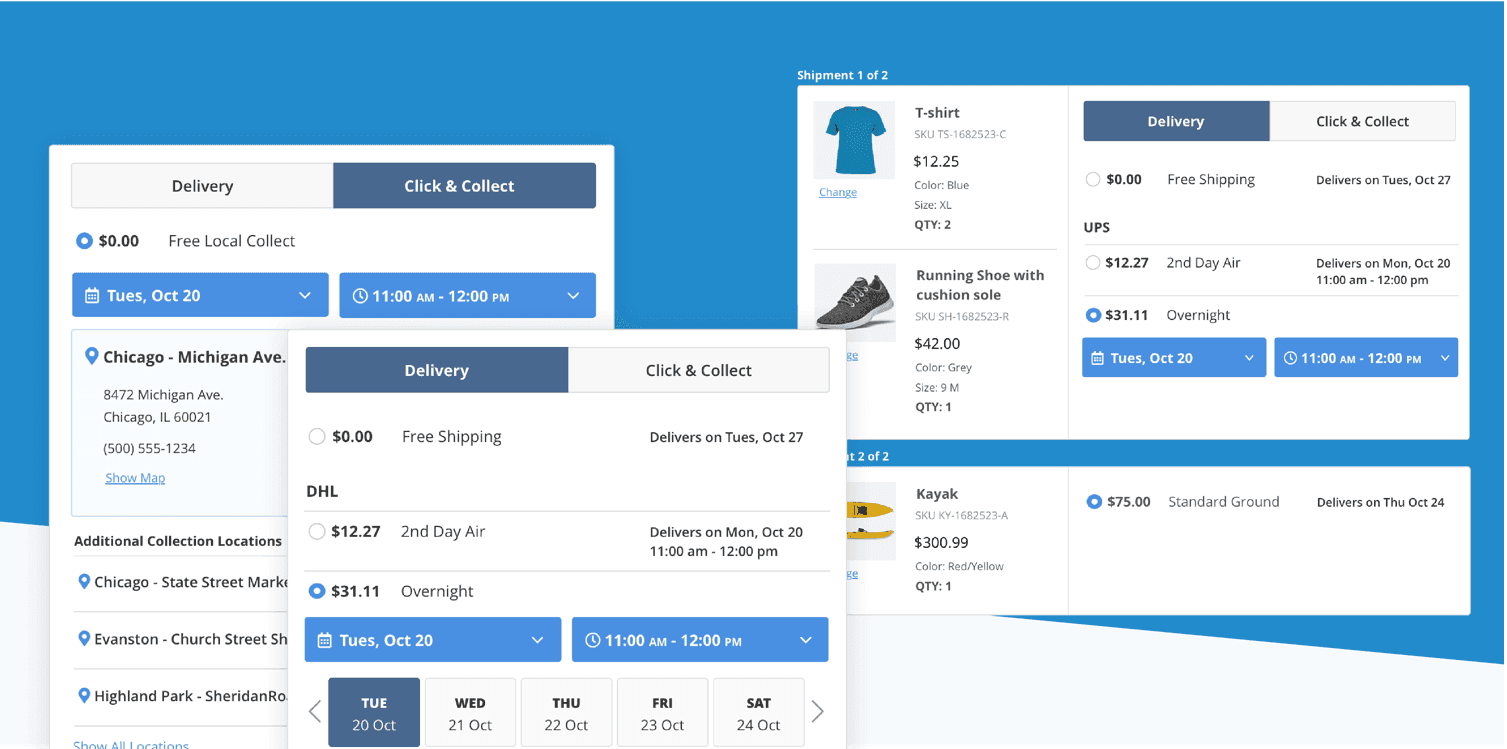 Source Blog.Shipperhq.com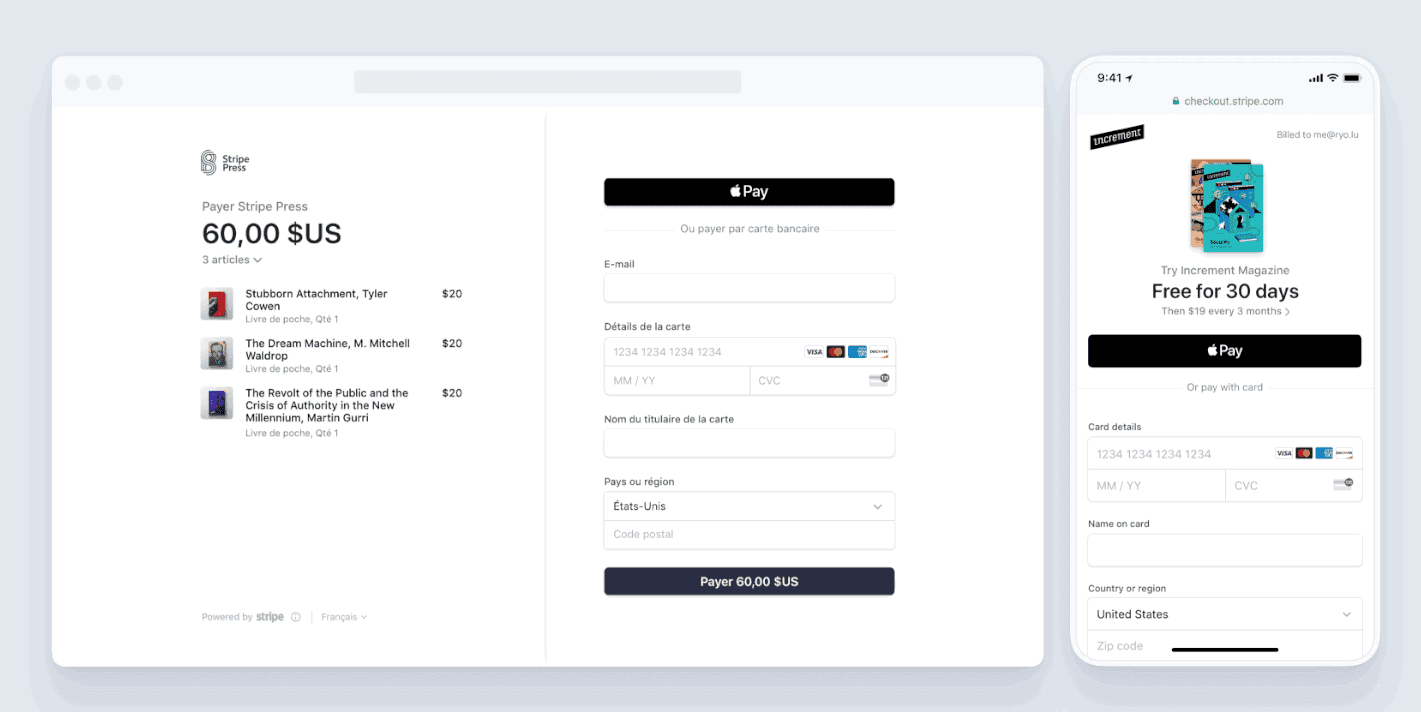 PIM omnichannel for product management
Contentful/WordPress for editorial content
ERP, SAP for order management
This solution provides more than the merchants think. You integrate it all and you do not depend on the vendor. Lots of enterprise ecommerces with billions of dollars of revenue are built like that. Every service is most likely the best at what it does, combine them to create the best user experience and the most efficient business solutions.
There are no typical pros and cons here. The fundamental difference to the other three is that there is no integrator: more risk, more flexibility. You can see how it works in our client The Rake's ecommerce.
Climbing the highest mountains
We can compare the process of building ecommerce to mountaineering. Years ago you used to climb peaks in siege style: building bases, engaging many people, spending a lot of money for the preparation themselves. Now peaks are conquered in alpine style: a few people, lower costs and it will or it will not succeed. It's the same case with Magento. Times have changed. It doesn't pay to have something which is heavy and slow. Now it's all about speed.
Interested in something else?