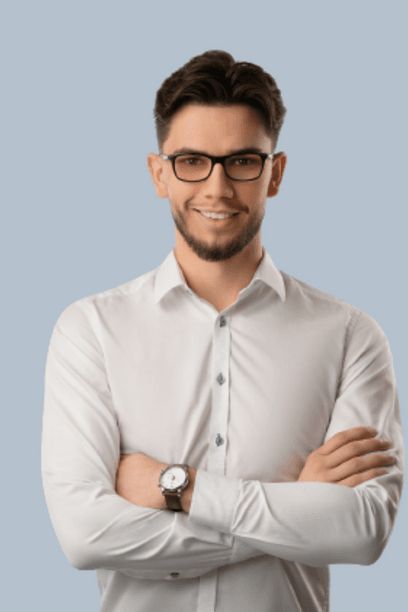 Maximizing Revenue with Optimizely Monetize: Recent Updates and Future Roadmap
Optimizely Monetize is one of 3 core solutions. You can read more about Optimizely's products here. Monetize helps companies increase revenue and unlock the full potential of their data. In this article we will explore the recent updates to Optimizely Monetize and we will take a look at the future roadmap based on a recent webinar.
Recent Updates:
Configured Commerce (B2B):
1.Product Badging - a common practice used in ecommerce to label products on an online shop page with various symbols or labels. These small graphics, lettering or signs are usually placed on or next to product images and are designed to grab the customer's attention and convey relevant product information.
Product Badging can help ecommerce in several ways:
Increasing customer interest: Badging can help make products stand out from others in an ecommerce shop and attract customer attention. Often these badges relate to the most popular products, top sellers, novelties or sales.
Facilitating product comparisons: Product Badging can help customers compare products and decide which product is best for them. Designations such as 'Bestseller' or 'Best Rated' can help the customer understand the popularity and quality of a product.
Indication of benefits: Badging can help indicate the benefits the customer will receive after purchasing the product. Examples include "Secure payment", "Fast delivery" or "Free shipping". Promoting novelty: Product Badging can help promote new products in the online shop and encourage customers to try them out.
All of these elements are designed to help the customer make a purchase decision and increase conversions in the online shop. However, it is worth remembering to use Product Badging in moderation so as not to overwhelm the customer with excessive or false information.
2.Product Recommendation Connector - tailor the shopping experience to the latest individual actions by utilizing AI to analyze customer preferences and suggest products that have a higher likelihood of converting that particular customer. This approach involves using the most recent customer behavior data to personalize product recommendations automatically.
3.Support for Google Analytics (GA4) - Google Analytics 4 is Google's next-generation measurement solution and it's replacing Universal Analytics. On July 1, 2023, standard Universal Analytics properties will stop processing data. Google strongly encourages to make the switch to Google Analytics 4 as soon as possible.
4.Mobile SDK - by creating a personalized mobile app with your brand, you can enable your customers to easily search and place orders for products directly from their mobile devices. This approach provides you with the ability to reach 100% of your audience through mobile devices, allowing for greater convenience and accessibility. You can read more about the Optimizely mobile app here.
Customized Commerce (B2C):
1.Headless APIs - core e-commerce functionalities such as adding a product to a card etc. have been made available as an API, which allows them to be used in a mobile or headless application.
2.Promotions Improvement:
manage a larger number of active promotions
improved search
improved filter
Product Variant Swatching in PIM - added ability to configure product variant options using buttons, dropdown selections, color pickers and more
In the first quarter of 2023, Optimizely Monetize will introduce several new features that will further enhance the platform's efficiency. Here is an overview of the key changes that will be introduced in the Q1'23 roadmap:
Configured Commerce (B2B):
1.Product Recommendation Extensibility:
To ensure that everyone can effectively engage with Product Recommendation in a manner that best serves their customers, a variety of extension points have been added. These extensions enable users to customize and tailor their approach to Product Recommendation according to their specific needs and preferences.
To ensure optimal matching between users and the products that they are most likely to be interested in, several different strategies and algorithms have been implemented. For instance, a specific algorithm can be set up on the cart page to generate recommendations based on items already in the cart, while on the Product Details Page a different algorithm can be used to recommend products based on those previously purchased by customers who have also purchased the current item.
2.Upgrade Elasticsearch from version 5 to version 7
Key differences between Elasticsearch version 5 and 7:
Performance: Elasticsearch 7 offers significant performance improvements compared to version 5, particularly in terms of search speed and indexing throughput.
Security: Elasticsearch 7 has enhanced security features such as the ability to use API keys and role-based access control, which provide more fine-grained control over access to data.
Cluster Management: Elasticsearch 7 provides better cluster management tools such as the ability to perform rolling upgrades without downtime and improved monitoring capabilities.
Support: Elasticsearch 5 is no longer supported, while Elasticsearch 7 is actively maintained and supported by Elastic, the company behind Elasticsearch. This means that Elasticsearch 7 users can receive regular updates and bug fixes, while Elasticsearch 5 users will not.
With the use of version 7, searching for results can be much faster and more efficient. This can greatly benefit e-commerce businesses as it improves the recognition of synonyms and offers more complex search options. In addition, the system can recognize numerical product values for decimals and fractions such as "1/2". This means that "one two" can be interpreted as the numeric representation of 0.5 in decimal format.
Moreover, version 7 allows you to set facets so that products can be organized by size and the system will align them based on their actual measurements instead of just looking at the number at the front of the string. This can greatly improve search results, especially when dimensional data is involved, as the system understands metrics and conversions, making it easier to find the desired information.
3.Vendor Managed Inventory (VMI) Beta - enables suppliers to continuously monitor their customers' stock levels and take action to optimize them. This way the supplier is able to ensure the right level of product availability and minimize the costs associated with inventory management. VMI can help improve supply chain efficiency and customer satisfaction by ensuring that products are constantly in stock.
4.One-page checkout - there is a wide range of opinions regarding which checkout is superior, whether it be a one-page or multi-page checkout. Ultimately the decision may be influenced by the customer group and their preferences. To accommodate this, two templates have been created, allowing you to select the checkout that best suits your needs. This change will result in a quicker implementation of the checkout process.
5.Order Approval via email - streamline the process of approving a budget-controlled request or order without the need for a full system login and navigating through the approval section to find the appropriate approval and confirm it. Simplify the entire process by sending an email requesting approval, which includes the option to approve directly from the email.
Customized Commerce (B2C):
1.Improve Extensibility
Ability to extend a catalog with custom properties.
To enhance the identification of your product and optimize downstream processing, it is crucial to incorporate diverse and distinctive metadata and tags. By doing so you can exert greater control over search results and establish more personalized interactions with your product.
One way to tailor your product catalog to your specific workflow is by customizing the default structure approach of Product -> Variants. This can help you better manage your products and variants by organizing them in a way that aligns with your business needs. By having the ability to modify the default structure, you can create a more efficient and streamlined workflow that improves productivity and enhances the overall user experience.
Provide end users with more relevant product information
2.Improve Import/Export Notifications
new progress bar when importing catalog data
more detailed success/failure notification message
Conclusion
Optimizely Monetize is a powerful tool for companies looking to maximize their revenue by delivering personalized experiences to customers. With the recent updates and future enhancements, the platform is becoming even more powerful, providing companies with the tools they need to create personalized and engaging experiences that drive revenue and customer loyalty. By embracing the latest features and capabilities of Optimizely Monetize, companies can take their ecommerce strategies to the next level and stay ahead of the competition.
Author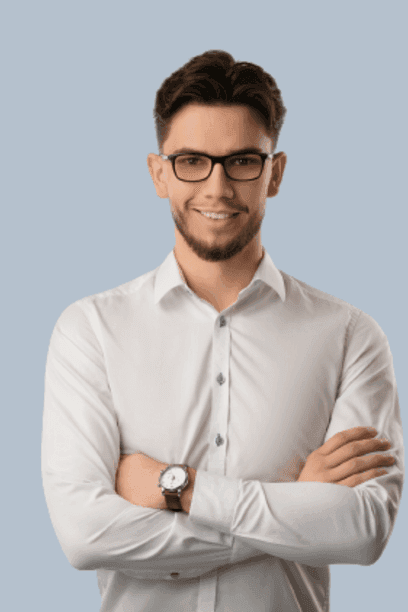 Football and Optimizely enthusiast. Able to conjure up goals not only on the pitch but also in a FIFA game. He is an Optimizely-certified developer and Fifa-certified player. When he's not delivering top-notch programming, he can be found in the gym honing his skills and training for the next game.
Interested in something else?