Just choose what you want!
A full-time, body leasing, team of developers
Frontend developers, backend developers, full-stack developers
Founded by Bartosz and Michal, passionate developers who have become leaders.
They had a vision on how to improve ecommerce development processes: by bringing development and businesses closer to each other. With their love for code and their brains on the business side, they decided to go for it. Together with their best friend and dear colleague Witold they moved to Krakow and from a small office started to share their vision with other businesses.

Within a few weeks Hatimeria started to grow. By hiring more and more people and eventually moving to a bigger office, Hatimeria became what it is today: a passionate group of ecommerce addicts with their minds on innovation, serving clients all over the world.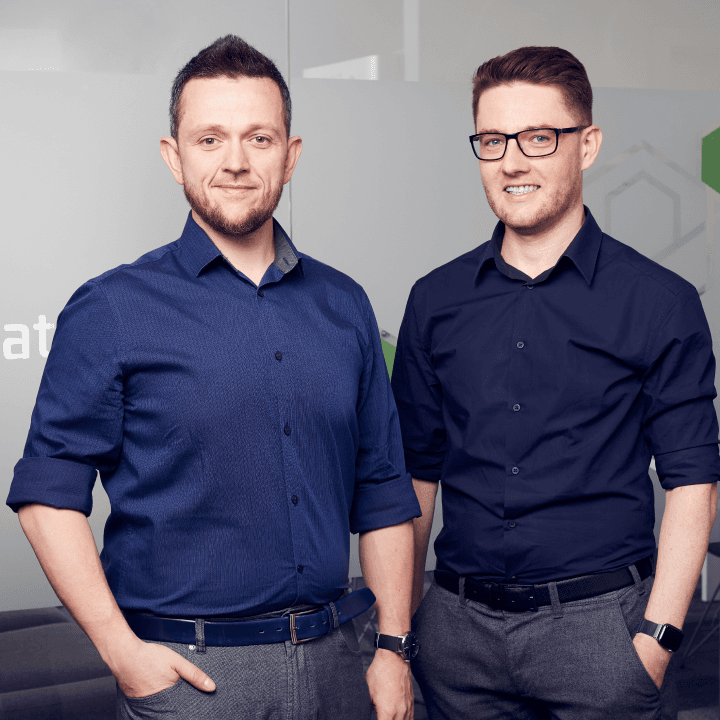 Our core values are our code of honor
Quality
Ensuring the solutions we offer meet the highest standards. This includes the quality of the code we produce and services we provide, the way we work in a team and in our relations with the client as well as the response time to the client's questions.
Openness
The ability to work out compromises, to change one's mind and to adapt to new situations. Transparency within the team and for the client. Building free communication.
Effectiveness
The ability to deliver solutions that are already of the highest quality and don't require fixing. Effectiveness is visible in the prioritization of our tasks and the management of our work, in the way we focus on the goal and successfully manage our team.
Innovativeness
The ability to develop technological skills in a unique way, to take unconventional decisions and to offer unique solutions to problems.
Expertise
The ability to learn and develop one's skills as well as to adapt to and follow the company's innovativeness.
Award winning ecommerce Agency
Built with ecommerce in mind
We share our experience